Yahoo! Finance wrote an article today called "Why people still think Facebook is listening to them".
If you have any concern over your privacy, you would never use Facebook. Not only is it self-inflicted identify theft, they openly pry at your browsing habits and app usage, on top of the the likelihood that they mine your conversations via speech-to-text.
In response to a question whether Facebook surreptitiously listens to your speech to target you with ads, his carefully crafted response denies using your microphone for ad targeting, but doesn't ignore the possibility of it being used at all:
No, we're not using anyone's microphone to do any of that [ad targeting]. None of that is happening.

Facebook Messenger Head of Product, Stan Chudnovsky
Even if Facebook is telling the truth that it doesn't eavesdrop, they have at least explored the option and recognize that it is a growing trend with other applications. With NSA revelations too that confirm backdoors in smartphones exist to allow camera and microphone access without the user knowing, it would be naive to assume Facebook is being honest.
Here's Zuckerberg fully aware that his microphone and webcam can be tapped: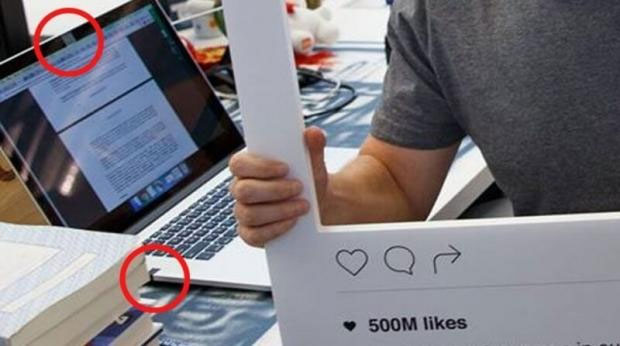 As long as you have logged in just once into Facebook on your desktop browser or have the app installed on your phone, you should assume the worst — it is within Facebook's realm to be mining your data in the most invasive fashion possible.
Delete your Facebook account, delete the mobile app, clear your cookies, and don't use any of its subsidiaries (Instagram, WhatsApp). It may just save you both psychologically and financially.
*     *     *
Social media companies need to be held accountable for their unethical practices that have led to the destruction of trust and culture in today's society. Share this article, leave a comment, and subscribe to the RSS feed as I'll continue to monitor Facebook and other out of control "antisocial media" platforms.